Steve Wynn Latest

West Coast Tour With Matthew Sweet! European Duo Tour With Chris Cacavas! Lyric Book! And....2 New Albums!
Yes! A whole lot going on--and a whole lot coming up! So...let's get started!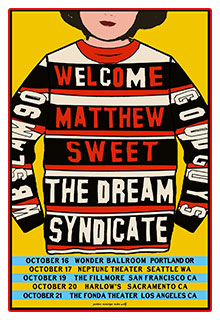 SWEET DREAM 2018-- The Dream Syndicate will be touring the West Coast--Seattle, Portland, Sacramento, San Francisco and Los Angeles--with our pal Matthew Sweet next week. It's a sweet dream combo indeed and not only for the many fans we share but also because of one particular guitarist that we share. Yes, Jason Victor will be playing with both bands, a heroic double duty of rocking out for our King Of The Strings. Both bands will be playing complete, full sets although the opening and closing spots will change each night so....come early and stay late!
Dates and venues here
.
STEVE + CHRIS ACROSS EUROPE -- A mini-Dream Syndicate show? Two old pals trading tunes and telling stories? A variety show that can move from a tinkle of the ivories to the roar of a guitar on a dime? All of the above. Chris and I will play 27 shows in 29 days in Belgium, Holland, Germany, Austria, Italy and Greece. We'll be playing many old favorites and some rarities you thought you'd never hear live. Check the poster below (oh, and I'll be doing a solo show in Oxted, just 40 minutes south of London on October 26--my only UK show of the year).
And if you come to any of those shows, you'll have a chance to pick up an autographed and dedicated copy of....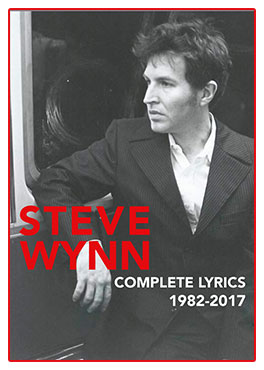 STEVE WYNN--COMPLETE LYRICS 1982 TO 2017--This is something I've always wanted to do and it took many years but I finally meticulously assembled the lyrics to every song of mine that I recorded from the first Dream Syndicate album to.....well, to the LAST Dream Syndicate album with every other solo, Miracle 3, Gutterball and Baseball Project song included as well as many other oddities and rarities. Includes brand new essays for each album and project as well as tons of photos, most never seen before (except maybe by my mom).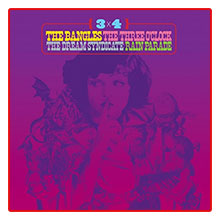 3X4--THE BANGLES, THE DREAM SYNDICATE, THE THREE O'CLOCK, RAIN PARADE--There's never been anything like this before. 4 bands from the same scene all covering each other. Brand new recordings of each of the bands above covering each of the other bands. Here's an
article to tell you more
.
NEW DREAM SYNDICATE ALBUM--and we save the best for last. We just finished mixing our new album, the follow up to "How Did I Find Myself Here" and we couldn't be more excited. Sorry to say you'll have to wait until it's released by ANTI- early next May. But we'll be sneaking out a few tracks here and there as the date gets closer so stay tuned. The new album was, once again, recorded at Montrose Studios in Richmond, Virginia--me, Jason, Dennis, Mark and Chris on hand once again--and co-produced and mixed by John Agnello. And, of course, that means....more shows in 2019.
So, there you go. There's always more to tell but let's leave it there for now. Hope to see you all soon.
Steve
In a studio in Union City, New Jersey